Best side hustle ideas for extra cash
4 min read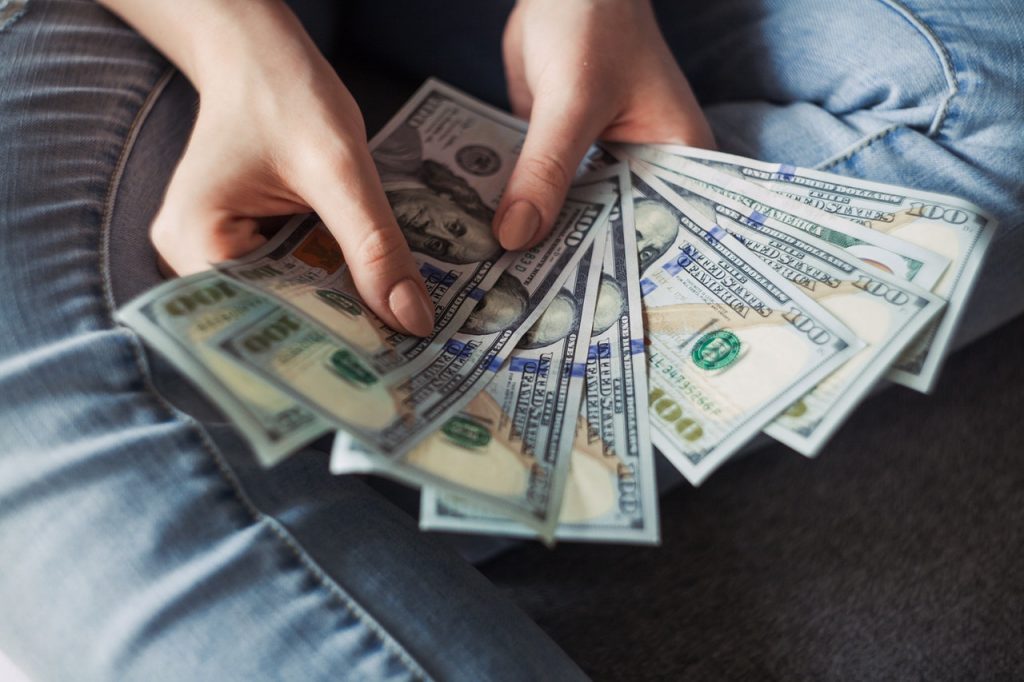 Depending on the area of expertise you specialise in and your skill level, there are a number of ways that you can earn a respectable amount of additional profit. Whilst it is important to keep the balance between work and life, there is no harm in doing a little extra for your career or income. So, we have compiled a list of some of the best ways to earn more cash on the side. 
Competitions
Do you have a particular interest or skill that you love? Competing in events and competitions can be a great way to earn extra income through cash prizes and awards. Whether it involves winning money at the snooker table, coming first in a marathon, winning a pool competition, or competing in a team sport; competitions can often offer a considerable amount of prize money. Even if you do not come first, it can be a lot of fun. Therefore, this is a win-win situation either way.
Babysitting
Most of us have babysat at one point or another. Looking after kids can be a rewarding way to earn extra cash. Whilst the working hours may not be particularly appealing, with most babysitting gigs being on weekends, it can be an easy way to make money. Working as a casual nanny can be fun if you like working with children. There are many nanny services that are always looking for extra babysitters, so if you do not know any families that need the help, applying for a job with one of these companies can be an option. 
Sell Any Old and Unwanted Possessions
If you have old clothes that you do not wear anymore, or a pool table with accessories that may have been sitting there for years not being used, it might be time to sell them. Online services such as Gumtree, eBay and Facebook marketplace are the perfect platform to sell used items. Getting cash for second-hand items is not only great for your wallet, but it will help with sustainability by encouraging others to recycle and reuse where possible. Good for the planet and your bank balance!
Freelance Writing 
Doing some copywriting for a digital marketing agency, writing a blog, or writing resumes are all fantastic ways to bring in income. To begin with, it can be slow to build up your client base. Once you have started to build up your network, however, it may even become something that you consider doing full time. Reaching out to various companies is a good place to start. 
Digital Assistant
As a result of the COVID-19 pandemic, everything is going digital. As most of us are forced to work from home, there is a real gap in the market to be profited on. Working as a digital assistant is the perfect way to make money whilst working from home. A digital assistant can perform a range of tasks, so the work is unlikely to ever get boring. This can either be a casual, part-time, or full-time role depending on the amount of free time you have. Platforms such as LinkedIn and online job seeker sites are a fantastic way to find work and help you to build up your client base.  

Digital Marketing and Social Media Services
If you love social media, SEO marketing tactics, or love creating marketing campaigns, doing some freelance work on the side could be a great move for you. During the COVID-19 pandemic, many businesses realised that they needed to up their game on their social media and online platforms. With clients and customers unable to visit bricks and motor businesses throughout most of last year, there was a dramatic rise in demand for digital marketing and social media services. So, if you have a degree in this field, now is the time to start putting your skills into practice!
Teach a language
If you speak another language fluently, holding language classes or doing private tutoring will earn you decent money. Language coaches can earn anywhere from $25 to over $100 per hour, depending on the level of advancement. Highly skilled teachers will obviously be able to charge more than someone who is maybe not a native speaker. As a result of COVID-19, most people have had more time on their hands. As a result, individuals are finding new hobbies to try out. Learning a new language is commonly at the top of the list. Tutoring online is a great option to safely earn some extra cash during these crazy Coronavirus times. 
Dog Walking
If you do not have a particular skill that you feel that you could profit from, an easy way to earn a little extra money is by dog walking. Although you will not be making huge sums of money from this side hustle gig, it may be enough funds to buy yourself a dinner out each week or a new dress for a special occasion. Not only will this activity help to boost your weekly income, but it will also help you to stay fit. Let's face it, we all need a bit of added encouragement during the COVID-19 pandemic and lockdowns to get off the couch and get active. Dog walking can help you to keep fit and will burn those extra calories consumed through boredom eating. 
Driving
Rideshare apps are also a fairly common way of earning income with flexible work hours. Rideshare services such as Uber or Ola are one idea to generate income, particularly if you have had your normal work hours cut back as a consequence of the pandemic. Most of us have more free time on our hands and driving around may be the only way to experience the outdoors in a COVID-19 world. Be sure to wear a face mask, keep hand sanitiser readily available and do not drive if you are experiencing any symptoms to ensure that we all stay safe.