Rules for Designing a Home Office
5 min read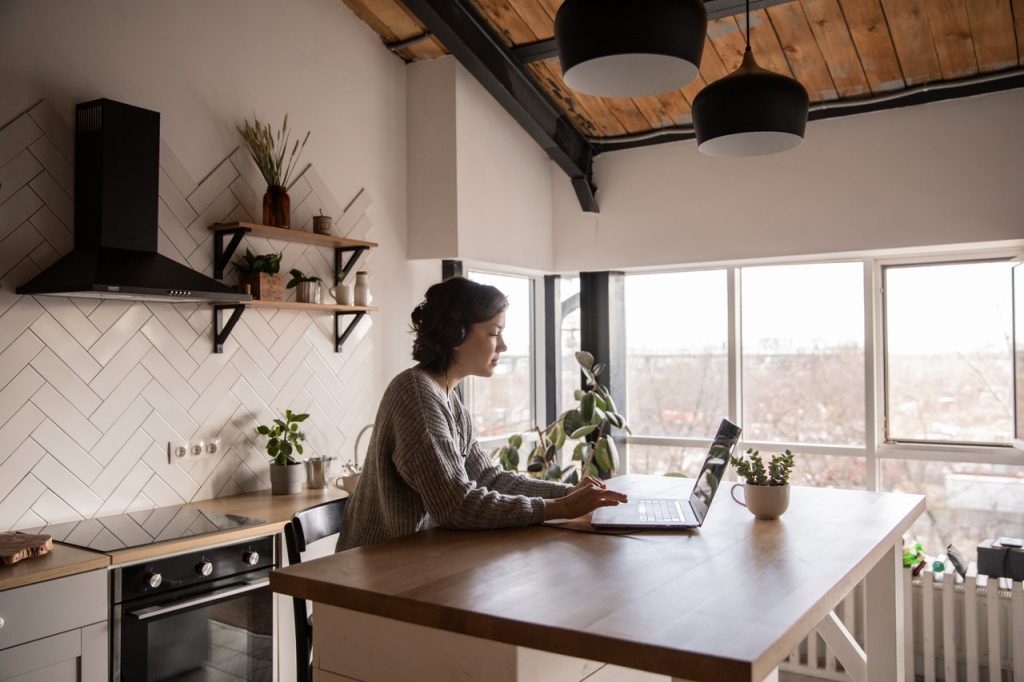 With the recent COVID-19 pandemic and lockdown rules that mean many Australian's have started working from home, designing your home office is more important than ever before. Whether you run an air compressor business, or work in marketing, you will likely be spending hours upon hours in your home office. Therefore, ensuring your space is set up properly will help to achieve optimal performance. An office or study that reflects the design and comfort of the rest of your home is a place that you will want to work hard in. A well-designed place that is organised and practical will keep you motivated. Understanding how to achieve this can take some time to work out. Here are some tips and advice to help you design your perfect home office, without the help of an interior stylist. You will be able to create a study space that looks good and meets functionality needs.
Location and space
Is your space in the middle of the house, or tucked away? Will traffic-flow impact your ability to withstand distractions? It is important to consider the location of your office and your preferences as a worker. Some people want peace and quiet when they work. Others are able to block out the sounds around them. Working from home can also be difficult if you are around children, as you won't have your full-time nanny to assist you. Even the distraction of others that are also working from home can be a challenge.
Understandably, wanting to place your desk in a space that is isolated, makes sense. If you are lucky enough to have a spare room where the door can be closed, this is even better for a no-noise environment. It is also good to consider space when planning to eliminate a feeling of claustrophobia. Trying to squeeze your desk into a small space may cause you to feel trapped, which can lead to a lack of motivation in the long term. Alternatively, working in a big room alone might make some workers feel empty or overwhelmed. Finding a balance is really important. Placing your desk near a window where you can see the sunshine and even get some fresh air throughout the day is a healthy way of connecting to nature. This can encourage calmness and a sense of peace if you feel a wave of stress or pressure throughout the day.
Selecting the right chair and desk for you
If you are able to fit a large desk in your workspace, without compromising your storage draws or chair space, this is great! You should strategically choose a desk with draws underneath, which you can store your stationery and documents in to ensure the most efficient use. Others who aren't as dependant on desk space may decide to incorporate shelving or draws that sit on the desk. This will create a more organised and cohesive look, with easy accessibility at arm's length.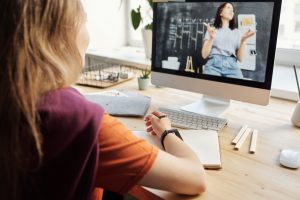 Whilst practicality is important, selecting your office furniture to complement other rooms in your house is something to consider. If your home has more traditional decor elements with warm tones of wood and soft fluffy chairs, continuing this theme through your home office will ensure consistency. If you live by the water and have beach inspired furniture, keep beach homewares throughout your office space.
Investing in a great chair that you will spend hours sitting in will be worth every dollar spent. Looking after and prioritising your health with the right desk chair will save you many visits to the chiropractor and lots of money on medical bills. Chairs with back support are a lot better for us. Therefore, you should be looking at an ergonomic chair that is adjustable and can give your back a break while you work away. Without any nanny services available, cleaning up after the kids and lifting them up might mean a sore back. Having the perfect desk chair will almost make you want to sit down and work!
Colour
It is said that interior colours affect your emotions, behaviour and mood. Colour psychology is a real thing and should be taken into consideration when designing your home office. Do you feel anxious in a red room? Does the colour blue make you feel relaxed and calm? Colours impact our mood drastically. Be sure to paint your walls with a colour that makes you motivated and that keeps you in a positive spirit. For some, this means a brighter colour like a lime green or vibrant orange. Others may need a calming shade like baby blue or white.
Styling with fancy stationery and some indoor plants can help fill your space with things that make you happy. The stress relieving benefits of indoor plants will allow heightened productivity. Combining different shapes and sizes, and mixing real and faux plants can give you a diverse and low maintenance workspace that you've always dreamed of.
Let there be light
Ensure your office has plenty of light will mean less eye strain and headaches. Strategically positioning the computer monitor so that there is no glare from a window or overhead light will help also. If you are not able to locate your desk in natural light, lights directly above your desk can act as a substitute. Access to a lot of light can also affect mood, whereby you are more likely to feel awake and energised.
Feel Inspired
Self-motivation is important when working from home, as there is no one to encourage you to keep you on track. Setting up a dream board or even a special photo on your desk that motivates you to work harder can be that extra push you need. A photo of the Greek Islands on your wall can be that reminder that lockdown and self-isolation will not last forever.
Make sure to combine practicality, with a touch of creativity to make a workspace feel more like your own. Set yourself up for success and stay positive throughout this global pandemic. It will not last forever, so stay focused on doing the best that you can whilst working from home. Whether you are running an air compressor service, working in digital marketing, employed in sales or working in a reception role, a pleasant workspace will make all the difference when working from home.